Mission Statement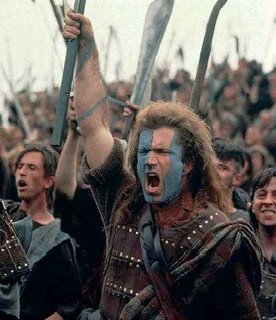 "It's well beyond rage."
If you see an editorial or a technical problem with this page don't hesitate to email bbright(@)willowtown.com
To be alerted when this page is updated use the same email.
And don't hesitate to donate:
Intellectual ammo isn't free..

.
"Ideas are more powerful than guns. We would not let our enemies have guns,
why should we let them have ideas?" - Josef Stalin
WNB Jan. 2014
Back in July my general disgust with the human race peaked again so I took a hiatus from 'blogging' or whatever this was. I'm now posting on my old Free Kentucky domain with a basic WordPress theme I haven't figured out yet and may never....
WNB July 2013
__________________________________________________
Update in progress, older blogs linked below. Yeah I know it's more of a weekly news mag than a 'blog'....
__________________________________________________
We need to repeal stupidity
It's time to put the border patrol at the polls and require proof of citizenship, English literacy and a test that shows a basic understanding of our history and the limited government we're supposed to have before these morons are allowed to vote.
And just to reinforce my statement:
The stupid cow doesn't know the difference between a bullet and a shot shell, and we let it be a newswhore, and we let it vote, not to mention the other filth it interviewed. And the cops being stupid enough to think he might still be there after the vid being posted? They have no business with badges or any 'authority' over anyone, even the brainless sheeple in the district of commie criminals. The government has become the enemy and millions of brain dead sheeple will happily kill for it. It's way past time to wake up to this reality and prepare for what will be required.
__________________________________________________
Secret court creates 100 pages of new law hidden from public
The secretive FISA court which operates in the background has not only given its approval to such incursions on Constitutional rights but has created a body of new law out of thin air to justify its actions, to the tune of 100 pages of new laws.

Those new laws deal largely with surveillance. But this new body of law has tended to spill over into other areas as well, without the knowledge of the public, and without any input from citizens. The court hears only one side of these issues -- the government side. And so far the court has approved each and every request submitted by the government.
__________________________________________________

If there's a commie or 'fascist' camp near you, you can bet your life they're planning to move in. It's not possible for them to just 'live and let live.' It's not in their nature. We will eventually have to 'live and let(help) them die.'
__________________________________________________
- Gun Owners of America Alerts page
- Tell the NRA it's time to stop playing games and demand a repeal of all gun laws.
- Do you know who your Kentucky legislator is?
- Kentucky legislator email addresses
___________________________________________________
You fight as you train
___________________________________________________
Candidates worth voting for:
Paul Broun for U.S. Senate endorsed by Gun Owners of America
Know any? Email bbright(at)willowtown.com
___________________________________________________
This sounds better solo
___________________________________________________
Commie/NWO site of the week:
Commie of the week:
Patriot site of the week:
Word(or phrase) for the times:
Quote for the times:
___________________________________________________