Mission Statement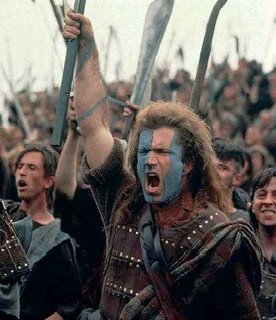 "It's well beyond rage."






If you see an editorial or a technical problem with this page don't hesitate to

email

.
To be alerted when this page is updated use the same email.



And don't hesitate to donate:

Intellectual ammo isn't free...
"Ideas are more powerful than guns. We would not let our enemies have guns,
why should we let them have ideas?" - Josef Stalin
WNB March
2011
Body, soul and spirit...
______________________________________________________
And from the horses' mouths...
______________________________________________________
Quote for the times
"The common soldiers of the Confederacy, aggregating something less than a million, were a relatively homogeneous group. The majority of them were native Southerners, rural, Protestant and unmarried. Less than one-fourth of them possessed slaves or belonged to slave-owning families. In age they ranged from the early teens to the seventies, but four fifths of them were between eighteen and thirty." – From page 77 of 'Embattled Confederates,' written by Bill Irvin Wiley.

"Prudence, indeed, will dictate that governments long established should not be changed for light and transient causes; and accordingly all experience hath shown that mankind are more disposed to suffer, while evils are sufferable, than to right themselves by abolishing the forms to which they are accustomed. But when a long train of abuses and usurpations, pursuing invariably the same object evinces a design to reduce them under absolute despotism, it is their right, it is their duty, to throw off such government, and to provide new guards for their future security." -
The Unanimous Declaration of the Thirteen United States of America,
Adopted by Congress on July 4, 1776
(To the Founders, 'state' meant independent sovereign nation state,
that was voluntarily entering into the union and could theoretically un-volunteer later.)
Older Blogs:
March 2011-A February 2011-C February 2011-B February 2011-A January 2011-C January 2011-B January 2011-A December 2010-B December 2010-A November 2010-D November 2010-C November 2010-B November 2010-A October 2010-C October 2010-B October 2010-A September 2010-C September 2010-B September 2010-A August 2010-C August 2010-B August 2010-A July 2010-D July 2010-C July 2010-B July 2010-A June 2010-C June 2010-B June 2010-A May 2010-C May 2010-B May 2010-A April 2010-C April 2010-B April 2010-A March 2010 January 2010-C January 2010-B January 2010-A December 2009 November 2009 October 2009-E October 2009-D October 2009-C October 2009-B October 2009-A September 2009 August 2009 July 2009 June 2009 May 2009 April 2009 March 2009 February 2009 January 2009 December 2008 November 2008 October 2008 September 2008 August 2008 July 2008 June 2008 May 2008 April 2008 March 2008 Feb. 2008 Jan. 2008 Dec. 2007 Nov. 2007 Oct. 2007
Willowtown Blog Front Page
____________________________________________________________

________________________________________________________
It's time to bring back the old saying: "Better dead than red."
Only we need to apply it to Amerika's reds.
Search this website:
Custom Search
Willowtown News Blog - your source for news on Liberty, gun rights, The First Amendment, The Second Amendment, The Bill of Rights, The U.S. Constitution, property rights, The Tenth Amendment, health care, the environment, taxes, big government, tyranny, independence, entertainment, history and much more.