Mission Statement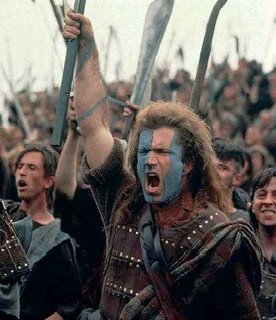 "It's well beyond rage."
If you see an editorial or a technical problem with this page don't hesitate to email bbright(@)willowtown.com
To be alerted when this page is updated use the same email.
And don't hesitate to donate:
Intellectual ammo isn't free..

.
"Ideas are more powerful than guns. We would not let our enemies have guns,
why should we let them have ideas?" - Josef Stalin
WNB April 2013
__________________________________________________
WNBlog April 14
The only 'plan' that matters...
...is destroying all forms of authoritarianism and the mindless blind pacifism, blind faith and blind obedience it depends on for its existence. If a teacher is such a pathetic creature that it can't stand the idea of being armed to protect the children in its charge then it doesn't need to be around children much less indoctrinating them.
___________________________________________________
Cowlitz County sheriff has right approach to guns
"We need to look toward some form of national pre-emption, perhaps pre-emption with respect to purchase and possession in the home, perhaps pre-emption with respect to certain firearms, perhaps pre-emption with respect to magazine size. But the point should be clear there are no more free lunches, i.e. the other side forces us to give up something by convincing our friends in Congress that a certain measure is reasonable and we should make the concession. Reasonable or no we should get something for it — other than the idea that they are only taking part of the loaf this time. Such a move will dampen the enthusiasm for future measures."
- The Second Amendment along with the rest of the Bill of Rights is the 'pre-emption,' but the "Liberal"(commie) trash that should be hunted and eradicated keep lying about it.
___________________________________________________
Rallies Push for Senate Action on Immigration Legislation
The co-masters of ceremony of the event were the above-mentioned Gustavo Torres and Jaime Contreras, vice-president of SEIU's New York-based Local 32BJ, the latter showcasing the union's prominent role in immigration political lobbying. Among a lengthy list of political figures addressing the rally were Senator Robert Menendez (D.-N.J., a "Gang of Eight" member) and Rep. Luis Gutierrez (D.-Ill.) described as "long-time champions of immigrant rights." Since those who have emigrated legally to our nation have no need for a special "path to citizenship," it can be presumed that Menendez and Gutierrez are long-time champions of illegal immigrants' rights.

The speakers addressing the rally formed a diverse (some might even say "motley") group. They included Benjamin Jealous, president and CEO of the NAACP, Mary Kay Henry, president of SEIU, Bob King, president of United Auto Workers (UAW), Lily Eskelsen, vice president of the National Education Association (NEA), Arturo Rodriguez, president of United Farm Workers (UFW), Rea Carey, executive director of the National Gay and Lesbian Task Force (who spoke "on behalf of the progressive movement"), and Dolores Huerta, the "labor and civil rights activist," who together with César Chávez co-founded the National Farmworkers Association (NFA), which later became the UFW. Huerta was lavishly described as a "beloved hero in the long struggle for respect for immigrant communities."
- All the usual suspects. The commies want the illegals here so they can get them to vote commie. It's time to change voting laws.
___________________________________________________
What they do there, they will do here
___________________________________________________
Teen steals big-rig of strawberries, hits several cars, blames zombies
Jerimiah Hartline, 19, of Tennessee, pleaded not guilty to assault with a deadly weapon — a semi truck — reckless driving, hit-and-run, vehicle theft and other charges. He is being held with bail set at $500,000. The crash injured seven people and blocked Interstate 15 for hours in Temecula.
In a jailhouse interview with California Highway Patrol officers, Hartline explained that he believed zombies were chasing him and clinging to the semi, which was hauling a trailer full of strawberries, Officer Nathan Baer, a CHP spokesman, said Wednesday. Hartline said he was swerving to try to shake the zombies off.
- So now zombies like strawberries? We are truly doomed. It's our extinction event.
___________________________________________________
Colorado Sheriffs to File Lawsuit Against State's New Gun Laws
Thirty-seven of Colorado's 62 county sheriffs are in the process of filing a lawsuit to block implementation and enforcement of the state's new gun laws, which are scheduled to go into effect on July 1. Weld County Sheriff John Cooke is the de facto spokesman for the plaintiffs, who claim that the new laws violate the Constitution's Second and 14th Amendments.

However, the County Sheriffs of Colorado association will not be joining Cooke as a plaintiff, according to Executive Director Chris Olson: "The Board of Directors made a decision that this was not something that the association should join in." This decision was made despite the fact that the association published a position paper during the national and local debates, in which it discouraged new legislation that "may limit Second Amendment rights." According to that paper,
We believe the Second Amendment is no less important [than] the other nine Amendments contained in the Bill of Rights.
- Will they form posses to hunt down, arrest, try for treason and execute all the vermin that worked to pass the 'law?'
___________________________________________________
A chip off the old blockheads
See folks, "Liberal"(commie) trash will never change. We will have to eradicate them to fix this mess if it can be fixed. They killed 170 million in the 20th century, they'll have no problem killing again for their communism. It's time to prepare for what will be required.
Liberty or death didn't mean the Founders were going to blow their brains out if the British didn't grant them Liberty. It meant they were going to blow British brains out.
___________________________________________________
Stupid sheeple alert: Woman Puts Injured Cat in Her Car – Discovers It's a Bobcat
Bobcats can range in size anywhere from 20 to 30 pounds and often have spots or stripes covering their grey and brown coats, according to Adam Zorn, a naturalist at Westmoreland Sanctuary in Mount Kisco, N.Y. They are shy and secretive, with only rare reported incidents of direct human contact, he said.

But does a bobcat look sort of like an oversized house cat?

"That would be a really big house cat," he said. "Most cats have long tails, and a bobcat does not. They have short, stubby tails. Also, their appearance is an indicator. They look like they are built to live in the wilderness."
- Who want's to bet it's a Marxist mutt voter, the sheeple, not the bobcat. All cats are built to live in the wilderness. If your kitty was big and hungry enough it would eat you.
___________________________________________________
IRS: No Search Warrant Needed to Read Taxpayers' E-mail
According to documents obtained from the IRS as a result of a lawsuit filed by the American Civil Liberties Union (ACLU), the tax-collecting behemoth believes that Americans have "generally no privacy" when it comes to the information included in any electronic communication from e-mail to Facebook chats and direct messages exchanged on Twitter.

These forms of communication are not protected by that expectation of privacy granted to other aspects of their personal lives; thus IRS agents need not petition a judge for the right to snoop into the content of these communications.
- But then we're not supposed to allow any government to steal money from our paychecks before it even reaches our hands. They want workers who are stupid and desperate enough to put up with anything, and for the most part, they have them. The republicrats had control of the now red house and the congress for eight years, why didn't they end the evil income tax then?
___________________________________________________
The IRS is its own law
___________________________________________________
PoliceOne's Gun Control Survey: 11 key lessons from officers' perspectives
In March, PoliceOne conducted the most comprehensive survey ever of American law enforcement officers' opinions on the topic gripping the nation's attention in recent weeks: gun control.

More than 15,000 verified law enforcement professionals took part in the survey, which aimed to bring together the thoughts and opinions of the only professional group devoted to limiting and defeating gun violence as part of their sworn responsibility.
- Now if they will only stand with us and help eradicate our blood domestic enemies.
___________________________________________________
Is it now time for a firearms black market?
Just as Prohibition on alcohol failed miserably due to mass noncompliance among the electorate, so will any new firearms law fail due to the refusal of citizens to submit to government authority. Citizens will merely forsake licensed gun dealers, registration, background checks, and limits on ammo by turning to the black market.

The entire firearms industry and the 100 million citizens who patronize that industry will go underground.
- If we had the fighting force so many of us tried to establish years back we'd be able to stand up in the open, go to the district of commie criminals and do what will be required to restore Liberty here instead of quivering in our hidey holes hoping 'they' don't come for us. How pathetic. There are no men in this country.
___________________________________________________
Betrayal equals treason which should be met with the death penalty
___________________________________________________
Is getting worked up over Senate bill for naught?
Pacific Northwest gun owners are engaged in furious discussions at Northwest Firearms and Seattle Guns, along with the national debates on Gun Rights Media and The High Road (here and here) forums. But is all of this for naught? Should these gun activists be burning up their emotions over a vote just to open debate?

How many people have actually read the compromise bill unveiled by Senators Joe Manchin and Pat Toomey?
- Could the evil be voted down in the Senate? Yes it could be, or they could shove it through, then the republicrats in the House could show their true colors and 'compromise' with our blood domestic enemies, which of course always moves in their direction and away from human Liberty. See next link.
See more 'tactical maneuvering' here.
The bottom line is the 'compromisers' bill contains this:
(4) by inserting after subsection (s), as redesignated, the following:
"(t)(1) Beginning on the date that is 180 days after the date of enactment of this subsection and except as provided in paragraph (2), it shall be unlawful for any person other than a licensed dealer, licensed manufacturer, or licensed importer to complete the transfer of a firearm to any other person who is not licensed under this chapter, if such transfer occurs-
"(A) at a gun show or event, on the curtilage thereof; or
"(B) pursuant to an advertisement, posting, display or other listing on the Internet or in a publication by the transferor of his intent to transfer, or the transferee of his intent to acquire, the firearm.
....which is totally unacceptable, as is any new gun control and will not be obeyed.
___________________________________________________
Senate to Vote on Anti-Gun Measures Next Week--Your Activism More Critical Than Ever!
The underlying bill that will be considered by the Senate is S. 649, the so-called "Safe Communities, Safe Schools Act of 2013." A number of amendments will be offered to S. 649, including a ban on commonly and lawfully-owned firearms and magazines and language to criminalize the private transfer of firearms and force gun owners to get government permission to transfer guns to friends after "advertising" that might be as little as a Facebook post or a listing in a gun club newsletter. This language--a misguided "compromise" proposal drafted by Senators Joe Manchin (D-W.V.), Pat Toomey (R-Pa.) and Chuck Schumer (D-N.Y.)--would be proposed as an alternative to Sen. Schumer's background check provisions that are currently in the bill.
- Is the NRA finally doing its job? Maybe it's time for the 'gun groups' to get on the same page: demand repeal of all gun laws and restore the 'un-infringed' part of the Second Amendment. The trash that doesn't like that can leave this country or be tried for treason and executed.
CCRKBA says filibuster is still possible.
___________________________________________________
The real tragedy...
...is that we allow stupid willfully ignorant sheeple to vote.
___________________________________________________
What about national CCW reciprocity, cross-state sales?
Well, specifically, one (1) Democrat — vehemently anti-gun New York Sen. Charles Schumer — rejected it, according to the Washington Post. What's his problem? (Perhaps it is the same problem freshman anti-gun Democrat Sen. Chris Murphy of Connecticut has with NASCAR's big Spring Cup race in Texas this weekend, sponsored by the National Rifle Association. Even Seattle's KING5 reported the flap Saturday morning during its 7 o'clock hour.)

If a citizen undergoes a background check in his/her state of residence and qualifies for a concealed pistol license, as more than 411,000 Washingtonians have, why should that citizen not be able to: a) carry his/her concealed handgun in any other state for personal protection, and b) be able to walk into any gun store in the country, plunk down hard cash, and buy a handgun, shotgun or rifle and take it home?
- How about this: We stand up like men and demand a repeal of all gun laws?
___________________________________________________
Biden: Gun Owners 'Like The Way It Feels…Like Driving a Ferrari'
He argued that smaller clips would have saved lives in the December massacre at Sandy Hook Elementary School.

"If there had only been ten bullets in each clip, [the shooter] would have had to change the clip an additional three to five times. One of those kids would be alive. Somebody would be alive," he said.

"What is the inconvenience? What are we doing? What are we doing to impact on a gun owners' right if he only has a clip with ten rounds in it instead of 30 rounds in it?" he asked.
- If it saves one life, enslaving the human race is worth it.
Get off your ass and train, learn to change mags quicklyZ(see vid farther down page), and carry your combat load as far as you can so we can eradicate enough "Liberal"(commie) trash to restore Liberty here.
___________________________________________________
I feel really sorry...
...for any kids that crazy witch bears.
___________________________________________________
Marxist mutt mobilizing 'gun control' advocates via social media
If there is a similar effort being conducted by any of the pro-gun groups, it's a well-kept secret. Readers of this column and its companion The War on Guns blog know that "Five-Minute Activism" posts are issued on a regular basis asking supporters to contact their representatives, and anyone involved in gun rights advocacy is certainly familiar with email invitations to send those representatives a "fax blast" -- for a fee. But in terms of smart utilization of social media, that's something gun owners are playing catch-up with, and something some older ones ignore or avoid altogether.

"[A]dvocates who refuse to acknowledge [the utility of social media] are hurting themselves in two big ways," Gun Rights Examiner wrote in February. "First, they're cutting themselves off from information, that is, from vital intel. Second, they're allowing the opposition the use and mastery of cutting-edge weapons they refuse to even pick up, let alone practice and become skilled with. And they're hurting the all of us by being absent from a battlefield we cede at our mutual peril.
___________________________________________________
Gang of 16 GOP traitors betray gun owners
A gang of 16 Republicans joined a near-unanimous Democrat caucus to proceed to the floor of the U.S. Senate to consider a gun control bill that will criminalize most private sales of firearms between citizens, unless they are subject to background checks.

Fourteen Republicans had pledged to filibuster the move. But only two Democrats opposed the gun control measure, and with the gang of 16 Republican turncoats joining the Democrat majority, the filibuster group failed to garner enough support to sustain the filibuster.
- See next vid for what should be the solution to this crisis.
___________________________________________________
So sad...
...that there aren't men in this country who could do this to the ones who sorely deserve it.
___________________________________________________
Anti-rape underwear highlights absurd desperation of anti-defense mentality
In a story that seems more like a satire piece that would appear in The Onion, three university engineering students in India have invented "'anti-rape underwear' … designed to shock rapists and alert a victim's family of the sexual assault," Cleveland's 19 Action News reported Monday.

"The underwear, called Society Harnessing Equipment (SHE), deploys a 3,800kV charge to anyone touching the outside of the underwear while protecting the wearer with a polymer lining," the report elaborates, adding "It can shock an attacker up to 82 times [and] the bra of this underwear set is equipped with GPS tracking device that can notify cops and family members in real-time in the event of an attack."
___________________________________________________
Why the United States is a Dying Country
Recently Rush Limbaugh opined that the United States is a dying country. For many years that reality has been painfully obvious to those of us who immigrated to the United States having experienced first-hand the suffering inherent in the near total destruction of a nation which inevitably occurs as the end-product of immorality, despotism and radical ideology.

This nation is repeating the disastrous evolutionary process that has plagued so many failed nations throughout mankind's history.
- So is Lamebaugh finally getting a clue or developing a conscience? Will enough do what will be required?
___________________________________________________
Prior restraint
___________________________________________________
Uproar after campus police respond to gunman scare because of campus state law
Deputized campus police officers in Rhode Island are apparently prohibited from carrying firearms on public campuses, in accordance with rules handed down by the Rhode Island Board of Governors for Higher Education.

State police officers– who are allowed to be armed on campus– were still arriving roughly twenty minutes after the first call for help went out, reports add. Thankfully no shooter was found and no one was injured, but the situation "shouldn't give any student at the university, or residents in the surrounding community, peace of mind," PolicyMic writes.
- As a general rule, highly educated idiots run universities.
___________________________________________________
Navy's new cost saving weapon - a laser that can shoot drones from the sky
The Navy announced that it is set to deploy one of its "directed energy initiatives" — in this case a solid-state laser on board a ship that can fire at boat swarms or shoot drones from the sky.

"The solid-state laser program is central to our commitment to quickly deliver advanced capabilities to forward-deployed forces," Chief of Naval Research Rear Adm. Matthew Klunder said in a statement. "This capability provides a tremendously affordable answer to the costly problem of defending against asymmetric threats, and that kind of innovative approach is crucial in a fiscally constrained environment."
- And as soon as hand-held lasers are available we should be able to go down to the hardware store and buy one without government permission in order to keep the monopoly on force in the hands of 'We the People' where it belongs.
___________________________________________________
Ambiguous details
After we take our governments back we need to park a few tanks outside the U.N. building and give the rats 5 minutes to evacuate the building.
___________________________________________________
A form of gun confiscation has reportedly begun in New York state
In our conversation with lawyer Jim Tresmond, we learned that this client, who has never had a problem with the law — no criminal record and or violent incidents on record — did have a temporary, short term health issue that required medication. But how were his client's private medical information accessed by the government? This appears to be a violation of HIPAA and Health Information Privacy policies at HHS.gov. If it is declared a violation, this becomes a civil rights issue.

Some claim that a broad interpretation of this statement from HIPAA might allow the government to have instant access to the medical records and gun ownership records of anyone who is prescribed psychotropic drugs.
- The purpose of HIPAA is to keep people from finding out what the government is doing to you via the health care system.
___________________________________________________
Permanent Amnesty, Temporary Border
Plans such as those produced by the "Gang of 8" often include the promise of border security, in order to mollify the concerns of those who fear that open borders combined with amnesty and generous government benefits for illegals would produce an uncontrollable wave of illegal immigration.

When the final "Gang of 8" plan is unveiled, it is unlikely to differ substantially from what President Obama said during his February 12 State of the Union address, in which he provided his definition of "real reform" — which included a promise of "strong border security." The president quickly segued into using the favorite buzzwords employed by those who prefer a less transparent term to describe amnesty for illegal immigrants: "establishing a responsible pathway to earned citizenship." Of course, "border security" has been promised in the past in connection with legalizing illegal immigrants who had already crossed the border. But though amnesty has been provided, the promise of border security remains elusive.
- Fences work both ways. The commies want the illegals here so they can get them to vote commie. Put the border guards at the voting booth and require a test and proof of citizenship and literacy to vote.
___________________________________________________
But will they do what will be required?
That is the only question that matters. Hear what the newswhore said? "Are we still in danger?" When "Liberal"(commie) season begins the newswhores must die first.
___________________________________________________
Arizona legislature approves gold and silver as money
As trust in the Federal Reserve System and its fiat dollar continues to plummet worldwide, legislation making gold and silver into legal tender was given final approval by Arizona lawmakers on Monday when the Republican-led state House of Representatives voted overwhelmingly in favor of the bill. With tremendous grassroots support, an earlier version of the precious-metals measure sailed through the GOP-controlled Arizona Senate in late February.

If the legislation is signed by Gov. Jan Brewer, a Republican, Arizona would become the second state to officially define gold and silver as legal tender. Utah adopted a similar law two years ago, garnering widespread praise among free market-oriented economists and sending shockwaves through the financial community. Since then, as the privately owned Federal Reserve and its wild policies have come under increasingly fierce criticism, the movement to restore sound money has been spreading across America like wildfire. Over a dozen states already have similar efforts underway.
- As usual I suggest other heavy metals: brass, lead, copper, steel... for it will be far more useful and necessary.
___________________________________________________
Using sales taxes as a gun control tool
Gun owners in and around Chicago last week started paying a new $25 tax on every firearm they purchase. In California, a statehouse panel on April 15 will hear testimony on a nickel-per-bullet tax measure, and in New Jersey, lawmakers want to slap an additional 5 percent sales tax on guns and ammo.
The effort to impose new taxes on guns and bullets faces serious opposition from pro-gun groups, but it shows how far some states and localities are willing to go in this new frontier on gun control — especially as Washington struggles to find consensus even on the most scaled-back gun proposals being debated in Congress.
___________________________________________________
A strange thing indeed
In a free country there's no such thing as a group whose motives cannot be questoined.
___________________________________________________
I think there are some lessons here; and not just because I'm proud of my children. The first lesson is this: freedom can only be preserved when we teach our children valor. This means explaining to them that there are times in life for bold, decisive, even dangerous action. There are times when it is appropriate to confront evil with force. If we raise generations who believe that the most dangerous threat can be mitigated with hugs and negotiations, then freedom will die along with all of those who try to understand and dialog with tyrants and psychopaths.

Teaching valor involves telling stories of the past, talking about the news of the day, and providing our children with fitness and the sort of activities considered completely appropriate in centuries past; things like wrestling, boxing and marksmanship.
- The absolute last thing our domestic blood enemies want is for adults, much less children, to posses the idea that they have the right, duty and responsibility to fight back against and kill them as will be required to restore Liberty here, much less the knowledge of how or the tools to accomplish that necessary goal.
___________________________________________________
FCC set to drop ban on f-word, nudity on TV and radio
The Federal Communications Commission (FCC) announced it is considering dropping current broadcast decency standards that ban explicit profanity and "non-sexual" nudity.
Specifically, if enacted, the new FCC policy would allow network television and local radio stations to air the f-word, the s-word and to allow programs to show frontal female nudity, even during hours when they know children will be watching and listening.
___________________________________________________
The difference...
...between cowardice and commitment.
___________________________________________________
Seven-year-old nabbed on felony BB gun charges
"My wife and I were just completely torn up over the whole thing," he said. "My son — he didn't understand the severity of the charge but he understood the severity of what he did."

And he was especially angry at local officials.

"It was infuriating what they wanted to do to that child," he said. "This whole gun control thing is just nuts. For them to use a minor child — to prove a point and make an example — for certain groups — is just crazy."
- Ultimately the only limit the insanity and evil of our domestic blood enemies know will be what we force upon it.
___________________________________________________
School, Americans don't have the right to bear arms
The father of a Connecticut child is furious after discovering that his son's school is teaching students that Americans don't have a Second Amendment right to bear arms.
snip
Boibeaux's son is an eighth grader at Northeast Middle School. On Monday his social studies teacher gave students a worksheet titled, 'The Second Amendment Today.'
- Do you know what kind of crap your children are being exposed to by the government indoctrination system?
___________________________________________________
The list goes on and on...
___________________________________________________
Connecticut Republicans voting for gun ban may go unpunished
The political climate in Connecticut in some of their districts may be such that gun owners cannot assure a victory, but the important thing is, if the races are close enough, that they, either by not participating or by voting for principled third party candidates, can assure many GOP turncoats will go down to the defeat they deserve in their next election.

But won't that just ensure Democrats win, and won't that be counterproductive for gun rights? Look at what just passed. How could it get any worse? It took years of settling for unprincipled GOP poltroons to get places like Connecticut into the sorry state they're currently in, and now that gun owners there are reaping the results of widespread apathy and settling for the perceived "lesser of two evils," it's merely a statement of fact to point out that continuing to reward people who betray you gives them absolutely no incentive to change and even less reason to respect you.
- What difference indeed. It's way past time to stop voting for republicrats. Let the commies take us to the crucible this nation must face so when the ship goes down we will find out who can swim, for it's going down anyway. The only question is how fast and at what angle.
___________________________________________________
New gun control laws face a tough constitutional test
Nearly everyone in Washington knows that Sen. Dianne Feinstein's fatally flawed gun grab bill has little support in Congress. When Senate Majority Leader Harry Reid said that he would not include Sen. Feinstein's gun control bill in his package to be voted on by the full Senate later this spring, the air rushed out Sen. Feinstein's lead balloon.

But after the American Civil Liberties Union recently voiced "serious concerns" about the latest version of the democrat's gun control bill, essentially agreeing with the National Rifle Association and several Constitutional experts, it sent a strong signal that the knee jerk gun control legislation sponsored by many on the left, is doomed to fail.
- And they should face a tougher 'reality test' with 'unintended consequences.'
___________________________________________________
Every state...
...should have a pre-emption law. Does yours? Kentucky does.
___________________________________________________
Professor under investigation for allegedly forcing students to make anti-gun posters
According to the complaint, obtained by Campus Reform, the professor compelled students in her graphic design class to create artwork opposing firearms on campus and opposing pro-gun legislation currently pending before the Texas state legislature.

The professor then used the artwork students created online to publicize an anti-gun petition entitled "MSU is anti-Concealed Carry on Campus" and on a now deleted Facebook page opposing firearms, says the complaint.
___________________________________________________
NPR refers to ideas of gun owners as 'fringe'
The reporter who wrote the story, David Welna, quotes a university professor who claims that the notion that the Second Amendment was originally intended to protect citizens against government tyranny is a "fringe idea."

The professor goes on to state that this fringe idea has become much more mainstream in the last 10 years.
- I once had a professor who told us not to be afraid to "read along the fringe." Aw, the sweet days of blissful ignorance when I thought the worst thing we faced was mutually assured destruction through global thermonuclear war.
___________________________________________________
Men without swords...
...are slaves. Imagine that. See, it can be done. For part two of this go here.
___________________________________________________
Lone Star College attack: 'We wish we could carry guns'
A student at Lone Star Community College told a reporter for the local Fox News affiliate today that he wished he could carry a gun on campus as protection from the kind of afternoon incident that left 14 people stabbed by a suspect who is now in custody.

"We wish we could protect ourselves with guns and stuff," the student said at about 1 minute, 5 seconds into the interview. "We wish that the law would let us carry guns because we're legal adults and carry guns on campus to protect ourselves but so far all we have to rely on is God, but we'd love to have God and the law on our side."
- A young man with a clue. Can't have that. His Marxist professors must be failing in their efforts.
___________________________________________________
Two more former congress members added to UFO hearing
Although the former congress members will be listening to testimony from 40 researchers, activists and military/agency/political witnesses, they will not be required to share their thoughts on what they hear. Their investigation will end at listening to the testimony, and after comments made this week by one of the former congressmen, it may be no surprise they will not be asked their opinions at the completion of the event.

In an interview with the Salt Lake Tribune, former U.S. Representative for Utah, Merrill Cook says "don't expect him to become a believer just because Paradigm is paying him and taking care of his travel expenses for him and his wife."
- Hmmm. One wonders if they'll be paid for their opinions. Here's the site for the hearing and here's the Paradigm Research Group Portal. If 'disclosure' as they call it ever happens it will be the next gold rush or the next annihilation of a human civiliztion.
___________________________________________________
A harbinger...
...for things to come if certain laws are passed and certain traitors with badges try to enforce them. They will fully deserve what ever is done to them.
___________________________________________________

A mother's journey to bearing arms
Slowly over the years, I became more and more fearful of being home alone on the nights he worked, especially after I had children. We were living in Maryland on a farm in the middle of nowhere. One night, I got a call from my husband telling me to lock all doors and windows as he had just spoken with a sheriff down the road who was looking for an escaped convict.

I was terrified.

We had that one gun, but I had no idea how to use it. That changed very quickly over the following weeks, as we went out for target practice. I learned how to shoot and for the first time in years, I slept well. I finally felt safe at night.
- Funny how stupid sheeple wake up after reality slaps them in the face. Well, some of them do. As far as I'm concerned they deserve whatever evil they allow to happen to them.
___________________________________________________
Suppressor reform: New, creative(ly stupid) avenue for attacking NRA
Salon magazine asked readers to imagine what equipment might have allowed the monsters who perpetrated the Aurora, Colorado and Newtown, Connecticut massacres to inflict even greater carnage than they managed with their so-called "assault weapons" and "high capacity" magazines--and then author Alexander Zaitchik went through a messy divorce from reality to answer his own question:

Improving their killing efficiency would require one of two things: the ability to shoot more bullets faster, or more time. . . . More minutes to hunt, meanwhile, might be gained by employing a noise suppressor, those metallic tubes better known as silencers. By muffling the noise generated with every shot by sonic booms and gas release, a silencer would provide a new degree of intimacy for public mass murder, delaying by crucial seconds or minutes the moment when someone calls the police after overhearing strange bangs coming from Theater 4 or Classroom D.
___________________________________________________
From the mouth of the beast...
Whether you think the NWO is just an academic term for the way the world works or a 'global conspiracy' the result is the same, global slavery under global socialism/corporatism(fascism, communism?) masquerading as 'democracy' which in itself is just another form of manipulation. More of the creature's speech is here if you want to waste your time on it. I didn't. We need to focus on taking our country and our governments back so we can figure out who to hang. Some of the candidates are obvious.
___________________________________________________
'Sirius,' Steven Greer's Film, Claims To Unveil Tiny 'Alien' Humanoid
An upcoming documentary promises to show an alleged, tiny "alien" being that was found a few years ago in Chile's Atacama Desert. And when we say tiny, we're talking six inches from head to ET toe.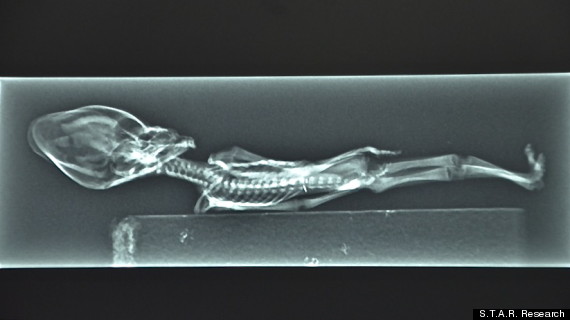 The film, called "Sirius," will also depict how readily available forms of alternative energy technology are what extraterrestrials may be using to travel here from the cosmically improbable distances between their home world and ours.
- They are here. They have been here all along. Calling them 'angels' and 'demons' is an explanation for the simple minded or those who don't want to accept that the universe is bigger than us Earthlings and we're not the center of it. In fact we may be someone's food, or pet. And most importantly, their existence will not solve our problems, but only create more. Many of the same groups who vie for power in our world will try to use them, or the knowledge of them or the knowledge they may bring, for their own purposes. They probably already are.
And don't forget to read the comments. Apparently this isn't a 'new' discovery.
___________________________________________________
Pistol packin' Maya - commie gun supporter?
Maya Angelou, in an interview with Time magazine ,stated that her mother, whom she called "her protector" was a huge supporter of guns. She also stated that her mother often carried a gun. When directly asked by the interviewer "Did your mother support guns", she replied "Yes, she had guns all the time". Maya Angelou stated "I like to have guns in the house. I don't like to carry them around all the time. But I do like to have them at home in case someone tries to come in without the welcome mat." In fact she then tells us how she (Maya Angelou) once fired off two or so shots when someone was attempting to enter her home uninvited. She claims that she warned them that they should step back because she was going to shoot.
___________________________________________________
See, it can be done....
___________________________________________________
Events, alerts, actions and groups you should be involved with:
- Gun Owners of America Alerts page
- Tell the NRA it's time to stop playing games and demand a repeal of all gun laws.
- Fort Boonesborough Women on the Frontier 2013
- Do you know who your Kentucky legislator is?
- Kentucky legislator email addresses
___________________________________________________
You fight as you train...
One of the best vids I've seen on this subject.
___________________________________________________
Candidates worth voting for:
Paul Broun for U.S. Senate endorsed by Gun Owners of America
Know any? Email bbright(at)willowtown.com
___________________________________________________
Someone wants to fish far more than I do
___________________________________________________
Commie/NWO site of the week: open Democracy
Commie of the week: Ernesto "Che" Guevara
Patriot site of the week: The Gateway Pundit
Word(or phrase) for the times: nativism
Quote for the times:
"No glimmer of God's hand is seen anywhere. Sunset and sunrise are blasphemous, they are mockeries to man, only the black rain out of the bruised and swollen clouds all through the bitter black of night is fit atmosphere in such a land. The rain drives on, the stinking mud becomes evilly yellow, the shell-holes fill up with green-white water, the roads and tracks are covered in inches of slime, the black dying trees ooze and sweat and the shells never cease...annihilating, maiming, maddening, they plunge into the grave which is this land; one huge grave, and cast upon it the poor dead." - English artist Paul Nash on the landscape of the Western Front.
___________________________________________________