Mission Statement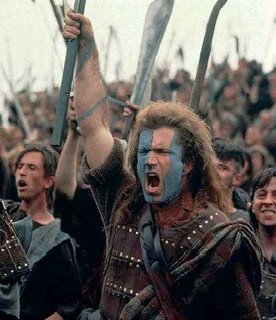 "It's well beyond rage."
If you see an editorial or a technical problem with this page don't hesitate to email bbright(@)willowtown.com
To be alerted when this page is updated use the same email.
And don't hesitate to donate:
Intellectual ammo isn't free..

.
"Ideas are more powerful than guns. We would not let our enemies have guns,
why should we let them have ideas?" - Josef Stalin
WNB May 2013
__________________________________________________
WNBlog May 14
Ignorance based arrogance...
...is just as dangerous as intentional evil. See more below on this.
__________________________________________________
D.C. chief: 'We will arrest armed protesters'
Metropolitan Police Chief Cathy Lanier stated to Politico that officers will be standing on the D.C. side of the bridge awaiting the protesters who plan to show their outrage over D.C.'s stringent gun control laws by carrying loaded rifles into Washington.

"We will arrest the armed protesters," Lanier stated.

Lanier maintains that passing into Washington, D.C. with loaded rifles is a violation of the law, and the law will be enforced. Carrying a loaded weapon of any type in Washington is against the law, and thus, violators will be arrested and prosecuted, said Lanier.
- Kokesh is right. We need thousands to show up for this. We have been in the crucible for a long time now. It's time to make our blood domestic enemies start backing down and looking for other places to reside because they don't belong here.
__________________________________________________
State ordering girls locker rooms open to boys
The bill's author, openly homosexual San Francisco Democrat Tom Ammiano, has been an activist for lesbian, "gay," bisexual and transgender, or LGBT, issues for decades and reportedly became in 1975 the first San Francisco public school teacher to make his homosexuality public. Ammiano later co-founded an LGBT organization with Harvey Milk, the homosexual activist about whom Hollywood made a recent feature film and California schools celebrate an annual day of remembrance.
Ads by Google

Ammiano told the Los Angeles Times some parents may be uncomfortable with their children sharing bathrooms with students of a different sex, but he said, "It's also important to protect our children from prejudice."
- If only I had thought of that when I was in school. I feel so discriminated against, even scarred, that I didn't get to watch the girls shower. Our society is so screwed up from so many different directions, calling human biology 'sin' and calling birth defects and mental illness 'normal.' The human race is insane.
__________________________________________________
Royal pain in the wallet
__________________________________________________
Attacks calculated to force Iran's hand
Sources here say the two airstrikes in three days on Syria have gotten the expected response from Tehran, and the Islamic Republic and its proxy in Lebanon, Hezbollah, have pledged full support of Syria, suggesting they would launch their own attacks in response.

While sources say that the immediate airstrikes were aimed at weapons transfers from Syria to Hezbollah in Lebanon, the intent actually is aimed at provoking a response from Tehran that will provide a basis for an Israeli attack on Iran's nuclear enrichment facilities.
- And what is the real reason we're over there? Could it be this and this? See the vids farther down the page on the unmentionables.
__________________________________________________
Lawmaker proposes bill sending IRS employees to prison for political targeting
Turner's bill, which he is calling the Taxpayer Nondiscrimination & Protection Act of 2013, would make IRS employees who engage in "discriminatory misconduct" subjected to a fine as much as $5,000 and five years in prison.

Under current law, according to Turner, IRS employees found discriminating against taxpayers can lose their jobs. Violators should also face criminal repercussions, he said.
- Why do the 'reporters' who write these articles never include a bill number or a link to the actual legislation? And when will they introduce legislation to shut down the IRS and repeal the 16th Amendment?????!!!!!!!
__________________________________________________
Time to take out the trash
That brain dead mindless cow needs to be kicked out of this country. It has no understanding of what we're supposed to be about. And we let it vote.
__________________________________________________
McConnell Calls on Obama Administration to Conduct Government-wide Review in Wake of IRS Admission of Harassment
In February 2012, Tea Party organizations reportedly received letters from the regional IRS office in Cincinnati, demanding hundreds of pages of documents with little indication of the criteria being applied.

On March 14, 2012, Sen. McConnell joined ten other GOP senators in sending a letter to IRS Commissioner Shulman seeking assurance that "this recent string of inquiries has a sound basis in law and is consistent with IRS's treatment of tax-exempt organizations across the spectrum."
- So when is McConnell going to introduce legislation to shut down the IRS and repeal the 16th Amendment? C'mon, let's see some real action and real courage.
__________________________________________________
Congressman Steve Stockman Giving Away a Bushmaster AR-15 on Independence Day
Representative Steve Stockman (R-TX) has put up on his re-election website that he will be giving away a Bushmaster AR-15 semi-automatic homeland defense rifle on July 4, 2013. Whoa! Talk about a congressman with some guts! I like it! Stockman took to Twitter on Wednesday and stirred the pot.
__________________________________________________
Quantify
__________________________________________________
The Armed Citizen Project sets its sights on Chicago next
Last weekend at the NRA Annual Meeting, the Armed Citizen Project (ACP) announced their plans to expand to Chicago for their next city. To-date the ACP has not operated outside of their home state of Texas.

The plan is to arm law-abiding citizens, particularly single women and mothers, who pass a background check and a firearm training course. They will be given shotguns if they pass both.
__________________________________________________
Senate Will Not Consider CISPA, Citing Privacy
Committee Chairman Jay Rockefeller would like to pass cyber-security legislation, but thinks that CISPA is flawed, the spokesman said.

At this point, Senate Commerce is deciding which cyber-related issues will be taken up by the Commerce, Intelligence, and Homeland Security committees. But the Senate will be addressing those issues in separate bills, so CISPA as we know it will likely meet the same fate as it did last year.
__________________________________________________
Re-branding? Googleberg?
__________________________________________________
Rolling Stone says conspiracies are true: Everything Is Rigged: The Biggest Price-Fixing Scandal Ever
Conspiracy theorists of the world, believers in the hidden hands of the Rothschilds and the Masons and the Illuminati, we skeptics owe you an apology. You were right. The players may be a little different, but your basic premise is correct: The world is a rigged game. We found this out in recent months, when a series of related corruption stories spilled out of the financial sector, suggesting the world's largest banks may be fixing the prices of, well, just about everything.

You may have heard of the Libor scandal, in which at least three – and perhaps as many as 16 – of the name-brand too-big-to-fail banks have been manipulating global interest rates, in the process messing around with the prices of upward of $500 trillion (that's trillion, with a "t") worth of financial instruments. When that sprawling con burst into public view last year, it was easily the biggest financial scandal in history – MIT professor Andrew Lo even said it "dwarfs by orders of magnitude any financial scam in the history of markets."
- So it must be true?
__________________________________________________
Back in 2011, Jacqueline Kennedy Onassis was added to the list of "conspiracy nuts" when tapes that were recorded within months of President John F. Kennedy's assassination, which had been sealed in a vault at the Kennedy Library in Boston, were released. In the tapes, former First Lady Jackie Kennedy revealed that she believed Vice President Lyndon Baines Johnson and other "influential individuals" orchestrated the Dallas shooting that killed her husband.

Wow! Jackie Kennedy didn't believe the official government story that her husband was killed by a "lone gunman." She believed there was a conspiracy of "influential individuals" who colluded in killing her husband.
- There is a conspiracy of willful ignorance and idiocy.
__________________________________________________
Stand on principle??!!
__________________________________________________
Ted Cruz Has All the Right Enemies
Senate Majority Leader Harry Reid is so tired of Cruz and his objections already that he has denounced him to his face as a "schoolyard bully." (To which Cruz shot back: "I wasn't aware we were in a schoolyard.")

Few people try to paint Ted Cruz as a lightweight — except the lightweights. Haters at the Daily Kos blog have risibly jeered he couldn't be considered as qualified to be "pool boy." Chris Matthews bashed Cruz as "another one of these well-educated right wingers like Pat Robertson. It's like they flush out their high educations when they get out of school for political purposes."
__________________________________________________
Man Arrested For Allegedly Shooting Realistic Toy Gun With Kids In Queens Park
Pawlowski told CBS 2 he took a toy gun, and two of his kids, around the corner to Ditmars Park. It was around noon and packed with kids and their parents.

It appears some in the park thought the guns were real at first.
- Some "Liberal"(commie) trash shouldn't be allowed to own a cell phone.
__________________________________________________
National conversation?
"Liberal"(commie) trash's idea of conversation is them getting their way. The only way to stop them getting their way will be by doing what will required. My standard answer to this kind of question:
Millions will dig the ditch they are told to dig then wet their pants when the machine gun bolts slam home and die stupidly wondering "How did this happen to me?" The tiny minority will have to do what will be required.
It's time to stop arguing over the culture war. It's time to stop hunkering down for the apocalypse. It's time to stop waiting to get beamed up. It's time to start thinking Normandy.
If you sit home waiting your turn you deserve to have your gun taken from your cold dead hands.
The Founders didn't wait for the Brits to knock down their doors. They gathered at the green and stood up like men and they killed government employees all the way back to Boston.
What will you do when it's time to hunt NWO hacks, republicrats and commies("Liberals" and 'progressives')?
Don't understand? Follow my links. Read the quotes page first. Then read my column 'Prepping for Slavery.'
__________________________________________________
CSGV suddenly decides printed firearms are 'hype,' ignores bigger issues
The first point ignores that consumer grade 3-D printing is in its infancy, but has still already made strides in both cost and capability, and there is no reason to believe that this trend will not continue--and even accelerate--in the same way that electronics technology always rapidly improves. The second point is related to the first--as the printers improve, so will the guns they print, which will also benefit from more innovations in printable gun design.

The third point ignores that within hours of the State Department's censorship of the DefCad files, the Swedish-based file sharing site Pirate Bay picked up the "forbidden files," and have stated that they have no intention of removing them. The U.S. government has tried for years to take down Pirate Bay, and merely made itself look silly in the process. Keep in mind that the ostensible justification for the State Department's DefCAD file take-down has nothing to do with the files being made available to Americans--this is considered an "arms export" issue.
__________________________________________________
Know thine enemies: Brit commie weighs in on nullification - How states are making it a felony to enforce federal gun laws
In 2004, Montana gun rights activist Gary Marbut drafted a bill stating that any guns manufactured and retained in Montana are not part of interstate commerce, and thus are exempt from federal regulation. The bill failed twice, but it became law in 2009 after Republicans took control of the statehouse. By Marbut's count, at least eight states soon enacted "clones" of the Montana law. (Those laws don't go quite as far as the more recent nullification legislation. For instance, most of them don't make it a crime to enforce federal law.)

The federal Bureau of Alcohol, Tobacco and Firearms responded to the earlier laws withletters to local firearms dealers explaining that federal laws and regulations "continue to apply."
- Time to repeal all of the 'gun laws' including GCA '68 and the NFA; Shut down the evil BATF Nazis and try them for treason, and murder where appropriate and distribute their retirement funds among their victims; Then enforce the Bill of Rights on places such as Commiefornia and New Yawk and Chigawgo and if necessary bring the troops home and have them restore Liberty here and remove Amerika's natural born traitors in the process.
__________________________________________________
Corruption from the top
Haven't been following the Benghazi thing that closely but nothing the elites could do would surprise me, except throwing their hands up and saying "Sorry we bothered you," and then going home to live in peace and Liberty with their neighbors. Their arrogance makes them incapable of such. Those who claim to love Liberty will have to force it on those who hate it.
__________________________________________________
Rep. Paul Ryan Now Backs Adoption of Children by Homosexuals
In his response, Rep. Paul said that he believes marriage should be between one man and one woman and concerning the adoption of children by homosexuals, he said, "Adoption, I would vote differently these days. That was, I think, a vote I took in my first term in 1999 or 2000."

"I do believe that if there are children who are orphans who do not have a loving person or couple – you know, I think if a person wants to love and raise a child they ought to be able to do that, period," said Ryan. "So I would vote that way."
- Here's one for all the idiot Romnabomny supporters.
__________________________________________________
Know thine enemies: "Liberal"(commie) trash claims there Are no 'absolute' rights
Every time I write a column on guns, the howl arises that I am talking about a right that is enshrined in the Constitution, buddy, and I better watch myself. The howl then transmutes into an extended harangue that this right is absolute, and no libtard fascist, whether me or the Satanesque Dianne Feinstein, is going to limit the right in any way. The first soldier to charge across this rhetorical veld is followed by hundreds harrumphing their assent. The only problem is that it's an ahistorical, afactual, and barbaric argument. No right is absolute. In fact, the Second Amendment arguably has fewer restrictions on it these days than many of the other first 10, and there is and should be no guarantee that things are going to stay that way. In fact, if we're ever going to be serious about trying to stop this mass butchery that we endure every few months, they cannot.
- When the "Liberal"(commie) trash move to disarm us they will find out what butchery is.
The courts are full of authoritarians of various stripes so what they 'rule' is not absolute either. The only absolute is what We The People demand of our elected public servants. If the majority demands to be treated as slaves those who consider themselves to be our betters will happily comply. It's always up to that tiny minority to make the difference and do what will be required.
__________________________________________________
Is he reporting this as if it's 'news?'
The creature is still speaking within a manufactured bubble, a construct. We are all keepers of the First Amendment. The First Amendment doesn't mention a press pass.

The 'press' has long been miss-defined. In modern times we think of the press as a bunch of commie newswhores at the local rag. In reality it is a device, a machine, that anyone with enough money can own, now a laser printer or a handheld device that can send a text or an email. Let's get the meanings right first.

Read my column: There's no such thing as an unbiased reporter
__________________________________________________
Enemies among us: Kenucky commies deliver petitions to McConnell's office
Kentucky "Liberal"(commie) trash and alleged gun owners from Moms Demand Action and the Progressive Change Campaign Committee held a press conference in support of gun reforms outside of the office of Sen. Mitch McConnell (R-KY).

The groups presented 1,200 local petition signatures in favor of expanded background checks, a reform that the 'Liberal"(commie) trash claims 82 percent of Kentuckians support.
- Know thine enemies and prepare for what will be required.
__________________________________________________
Open mike reveals N.J. senators' contempt for gun owners, confiscation goal
That the legislators have utter contempt for the Second Amendment and its proponents is obvious. Also clear is they have provided an irrefutable rebuttal to anti-gun activists who ridicule fears of a "slippery slope" by claiming no one wants to take guns away. Clearly, these politicians do.

ANJRPC is asking its supporters to "immediately call [609-847-3700] AND fax [609-633-7254] the Senate Majority Office, tell them you are outraged by the misguided, disparaging, and clueless comments of those pushing the anti-gun bill package, and demand that Senate Democratic leadership hold the entire package of anti-gun bills currently scheduled for consideration by the full Senate on Monday, May 13."
- See vid:
Confiscate, Confiscate, Confiscate
Mirrored on my YouTube channel from here. Until we start executing such "Liberal"(commie) trash for treason nothing will get better.
__________________________________________________
Senator Joe Manchin Steps up his Campaign of Lies
Within the past 48 hours, we have seen clear evidence that West Virginia Senator Joe Manchin and his staff have openly lied about the status of talks with two Republican Senators.

Manchin is claiming that two Senators who originally opposed his background-registration check amendment would flip their votes if "superficial changes" were made to the text.
- Click on the link, fill out the form.
__________________________________________________
UN report wants moratorium on killer robots
Heyns' report notes the increasing use of drones, which "enable those who control lethal force not to be physically present when it is deployed, but rather to activate it while sitting behind computers in faraway places, and stay out of the line of fire.

"Lethal autonomous robotics (LARs), if added to the arsenals of States, would add a new dimension to this distancing, in that targeting decisions could be taken by the robots themselves. In addition to being physically removed from the kinetic action, humans would also become more detached from decisions to kill - and their execution," he wrote.
__________________________________________________
Divine tribal propaganda
Of course the unmentionables don't like it. While one of their own admits how they seek to manipulate others:
...and from an 'extremist' whom we've been indoctrinated to ignore:
In a free country there's no such thing as a group whose motives can't be questioned. How sad and sickening that millions may be about to die over whose sadistic asshole of a god will get to burn the vast majority of humans who ever existed alive in fire forever. We still exist in a very dark age. The human race is insane.
__________________________________________________
CFR, Brookings Celebrate Obama "Lovefest" for International Criminal Court
In numerous articles (see below) we have pointed out, among other things, that in spite of their incessant prattling about dedication to transparency, the globalists have been obdurately opaque about key features of the ICC, such as:

No right to a trial by a jury of ones peers;

No right to habeas corpus;

No right to bail;

No right to a speedy trial;

No protection against indefinite pre-trial detention;

No protection against being transported to foreign lands.
__________________________________________________
Gun Confiscation Via the Therapeutic State Moves Ahead in California
Calling it an "investment" (the $24 million comes ironically from fees paid by citizens for background checks the state requires in order to purchase a firearm), Mark Leno, the legislator who authored the bill, said, "Our investment in this tracking program gives us the opportunity to confiscate" guns from those who should not have them.

Approximately one-third of those on the list were disqualified due to a conviction for a felony or a violent misdemeanor, one-third because of "mental health" reasons, and the balance because they were deemed to be "dangerous" or subject to restraining orders. The 36 new agents doubles the present roster of enforcers who have already tracked down and seized 4,000 weapons over the last two years. The task is made easier as California is the only state in the union which has a cross-link between gun owners and those on the list of those now deemed to own them illegally.
__________________________________________________
Know thine enemies
__________________________________________________
Senators may resurrect defeated gun control after making cosmetic changes
ACTION: Senators who voted pro-gun last month are under intense pressure by Senate Democrats and Mayor Michael Bloomberg's hit ads to switch their votes. We need to keep applying the heat and let them know that gun owners are ready to help in any Senate campaign, no matter which state, to defeat ANY SENATOR who votes for gun control.
- Click on the link above, fill out the form.
__________________________________________________
Twenty Reasons Why the PPP Results Are Fraudulent
For months now, the Democratic polling firm, Public Policy Polling, has worked hand-in-glove with New York Mayor Michael Bloomberg in an effort to pass gun control.

Now, Public Policy Polling (PPP) has issued a series of polls purporting to find cataclysmic consequences for senators in a wide variety of states who opposed the Toomey amendment.

The problem is that, like a cheap prostitute, PPP has left its lipstick all over the bed.
__________________________________________________
I prefer beer drones
__________________________________________________
'Gun violence' plummets, and 'gun control' groups demand course change; but why?
This, remember, is in the context of soaring gun sales figures over the past several years, with the vast increase very heavily driven by demand for so-called "assault weapons," and handguns designed to accommodate so-called "high capacity" (11 or more rounds) magazines--the very guns we are told are most urgently in need of banning. That means that the "per capita" rate per gun, and especially per "assault weapon," has fallen still more precipitously.

Some of the details of the BJS study are perhaps even more startling, at least to those who have been taken in by the gun prohibitionists' propaganda. The study found, for example, that sales at gun shows account for less than two percent of "crime guns." Enough to make one wonder about the bizarre focus on the mythical "gun show loophole" that so concern the cheerleaders for the defeated Manchin-Toomey private gun sales ban legislation, isn't it?
- If we have violent criminals in prison who have been convicted of a crime and can't be trusted with weapons why is the govt. turning them back out on the street? So they can point at them and say "See, the sheeple can't be trusted with guns." The 'crime' argument is a red herring.
__________________________________________________
Dems push gun control agenda in DC, but not in battleground states
The question is whether two of the Democrats' most promising potential candidates in Montana and South Dakota will pay a price for the leadership's political maneuverings in Washington. Or will recruiting candidates who do not support President Obama's gun control agenda have any effect on Democratic fundraising efforts?

Brad Dayspring, the communications director for the National Republican Senatorial Committee, took a swipe at Democrats for playing both sides of the gun issue.

"Washington Democrats preach gun control, but are recruiting adamantly pro-gun candidates like Schweitzer & Herseth-Sandlin. Can't be both," he posted on Twitter.

- How many NRA 'A' rated candidates have introduced legislation to repeal all gun laws? It's time to stop playing political games with our blood domestic enemies. The 'line' they weren't supposed to cross lies way behind them.
__________________________________________________
The law for thee but not for me
Aw give the little slimy dictator a break. His squeeze just wanted to take her dogs to the beach for a walk.
__________________________________________________
Events, alerts, actions and groups you should be involved with:
- July 4 Open Carry march on Washington
- Proposed HIPAA privacy rule on gun background checks open for comments till June 7
- Gun Owners of America Alerts page
- Tell the NRA it's time to stop playing games and demand a repeal of all gun laws.
- Do you know who your Kentucky legislator is?
- Kentucky legislator email addresses
___________________________________________________
You fight as you train...
Coming soon to a neighborhood near you.
___________________________________________________
Candidates worth voting for:
Paul Broun for U.S. Senate endorsed by Gun Owners of America
Know any? Email bbright(at)willowtown.com
___________________________________________________
It's force, not reason
Force is ultimately all they will understand.
___________________________________________________
Commie/NWO site of the week: The Peoples Underground
Commie of the week: Peter Kropotkin
Patriot site of the week: Republic Broadcasting Network
Word(or phrase) for the times: limbo
Quote for the times:
"The truth is, there is no Islamic army or terrorist group called Al Qaida. And any informed intelligence officer knows this. But there is a propaganda campaign to make the public believe in the presence of an identified entity representing the 'devil' only in order to drive the TV watcher to accept a unified international leadership for a war against terrorism. The country behind this propaganda is the U.S."
- British Foreign Secretary Robin Cook

___________________________________________________